BOOZE price hikes to combat alcohol abuse would be illegal, according to a top EU official.
The SNP's flagship policy to introduce minimum pricing was passed by Holyrood earlier this year, but needed the stamp of approval from the European Commission.
Now commission vice president Antonio Tajani has turned his back on the plans, adding his objection to those of five other EU countries.

Mr Tajani's spokesman Carlo Corazza confirmed Mr Tajani had lodged detailed comments in his role as industry and entrepreneurship commissioner.
He said: "I can confirm a detailed opinion has been sent by commissioner Tajani.
"Although we share the objective to fight against alcohol abuse, the methods the Scottish Government are using are not in line with the law, particularly article 34 of the treaty.
"We believe there are more proportionate and better ways to fight against the abuse of alcohol.
"We are ready to help the Scottish Government find another solution."

France is the latest country to object to the plans, joining Italy, Spain, Portugal and Bulgaria.
A Scottish Government spokeswoman said the decision was not unexpected.
She said: "We are confident that we can demonstrate, under European law, that the minimum pricing of alcohol is justified in Scotland on the basis of public health and social grounds."
The Scottish Government will now consider all the opinions and respond by December 27.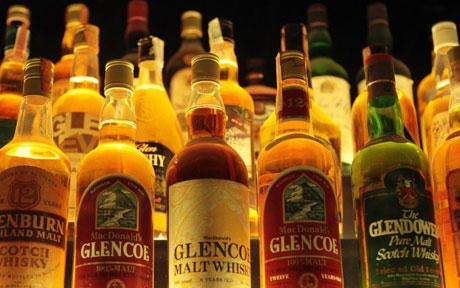 Meanwhile, a linked legal fight at the Court of Session in Edinburgh, led by the Scotch Whisky Association (SWA), is due to be heard next month.
SWA government and consumer affairs director Campbell Evans said the views of the European Commission were consistent with previous decisions by the European Court of Justice.
He said: "Minimum pricing has always been held to be illegal, whether for alcohol, tobacco or fuel.
"If you wish to protect public health, you do it through taxation, as a less trade-restrictive measure.
"We are not surprised the commission and others have come out in raising their concerns."
Author :
Jennifer McKiernan
Print