EUROPEAN Commission President Jose Manuel Barroso has confirmed a newly-independent Scotland would cease to be in the EU and re-entry would need to be renegotiated.
The fresh confirmation has come in response to questions from Scottish Labour MEP David Martin.
Mr Martin asked if advice given in 2004 – that a newly-independent country would become a third country with respect to the EU and the treaties would, from the day of its independence, no longer apply on its territory – was correct.
He said: "Today, I have received word from Mr Barroso, President of the European Commission, that the answer given, by Mr Romano Prodi on 1 March 2004 was correct.
" Yes, Mr Barroso has confirmed, the legal context has not changed since 2004 as the Lisbon Treaty has not introduced any change in this respect."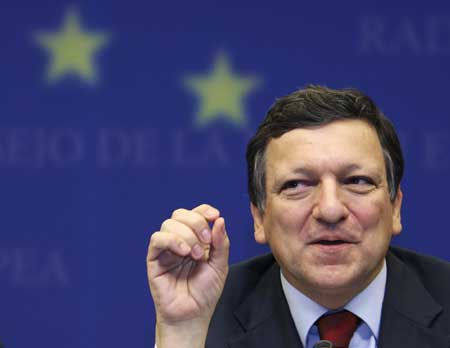 Mr Martin said the statement was a clear indication there would be no automatic entry into the EU and negotiations on signing up to the Euro and the Schengen agreement, would need to be held.
He said: "Eight years hence, and many column inches later there has been interminable discussion, disagreement and confusion over the future of Scotland in Europe should it become an independent state.
"The Commission has now confirmed its position as expressed in 2004 and I hope that at last we have established, clearly and without doubt the situation regarding a newly independent Scotland in the European Union.
"From the day of its independence, should the Scottish people make that choice, the treaties would no longer apply and, as a newly independent state, Scotland would then have to negotiate its admission and be subject to the EU's conditions of admission and subject to ratification by all member states."
Author :
Jennifer McKiernan
Print